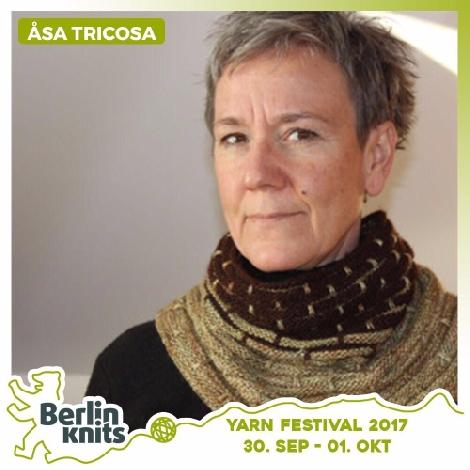 Ziggurat techniques SATURDAY
Ticket, Asa Tricosa

YOUR WORKSHOP TICKET INCLUDES A WEEKEND PASS! FREE ADMISSION ON BOTH DAYS TO THE YARN FESTIVAL

Saturday, September 30th 2017 - 10.30 - 14.30 h

Sprache/language: Englisch/englisch - but you are welcome to ask questions in German!

Learn the basic steps of the elegant, seamless, top-down Ziggurat way to well-fitting sweaters. We will knit a mini-Ziggurat to practice at least one short-row method, explore little tricks & techniques to create neat sleeve caps, and master the winding and crochet cast ons for underarms, button bands, and necklines. And have fun.
79,00 EUR