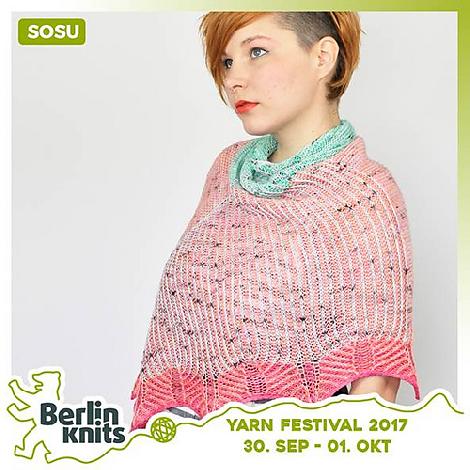 Brioche Basix: Patent für Anfänger
Ticket, Susanne Sommer

YOUR WORKSHOP TICKETS INCLUDES A WEEKEND PASS! FREE ADMISSION ON SATURDAY AND SUNDAY TO BERLIN KNITS

SATURDAY, September 30th, 10.30 to 13.30

Sprache/language: Deutsch/german


Lerne das einmalig weiche und vielseitige Patentmuster kennen - und lieben! In diesem Workshop stricken wird gemeinsam den Beginn des "Brioche Basix"-Schal im ein- und zweifarbigen echten Patent mit Zu- und Abnahmen. Der Kurs umfasst auch die Erklärung der (englischen und deutschen) Abkürzungen in Patent-Strickmustern, das Zählen von Reihen, messen der Maschenprobe und richtiges blocken.

Bitte mitbringen: Wolle in Stärke Worsted (z.B. Malabrigo Rios) in zwei Farben und 5 mm Rundstricknadeln.
Bitte vorbereiten: Mit der helleren Farbe und 6 mm Nadeln 3 Maschen anschlagen und 35 Reihen i-cord arbeiten.
79,00 EUR