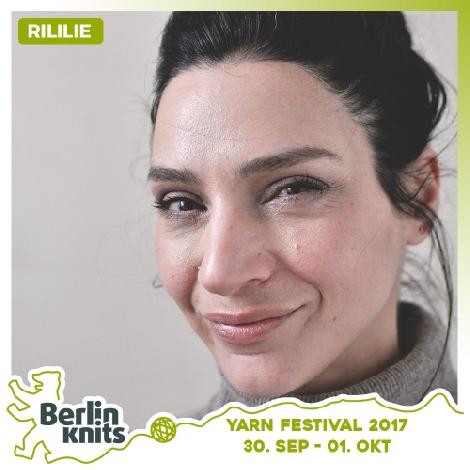 Welche ? Was ? Wann ?
Ticket, Rililie

YOUR WORKSHOP TICKETS INCLUDES A WEEKEND PASS => FREE ON ADMISSION ON SATURDAY AND SUNDAY TO BERLIN KNITS

SUNDAY, October 1st 2017, 10.00 -13.00 h

Sprache/language: Deutsch/german

Welche ? Was ? Wann ?
Wie effektiv verschiedene Techniken gewählt und angewendet werden können. Vorbereitungen und Methoden. Konstruktions-Elemente. Sanfte, skulptural gestaltete Formen. Details unterschiedlicher Textur. Spezielle Schnitte die bestimmten Linien folgen? Verschiedene Zunahmen / Abnahmen: Was sind die Vorteile / Was die Eigenheiten und wie man sie im eigenen Projekt erfolgreich anwenden kann. Wie man die passende Methode wählt um sein Strick-Werk zu vollenden. Lerne welche Möglichkeiten es gibt und bestimme selbst, was genau zu welchem Zeitpunkt benötigt wird. Zu all diesem und mehr werden wir uns in diesem unterhaltsamen und ungewöhnlichen workshop austauschen! Bringe auch eigene Fragen undAnregungen mit. Wir versuchen dann gemeinsam dazu Lösungen an Ort und Stelle zufinden.

89,00 EUR