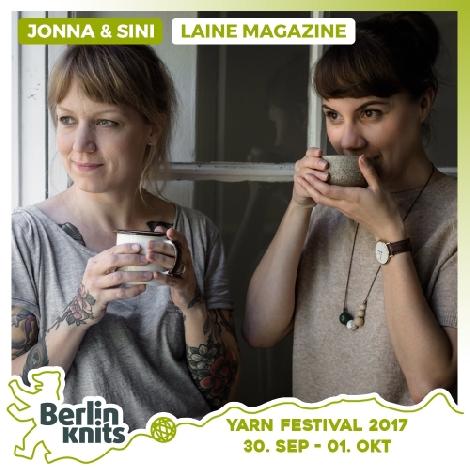 Knitwear photography, SATURDAY
Ticket, Laine Magazine
YOUR WORKSHOP TICKETS INCLUDES A WEEKEND PASS! FREE ON ADMISSION ON SATURDAY AND SUNDAY TO BERLIN KNITS

SATURDAY, September 30th, 2 to 5 pm

Sprache/language: Englisch/english

At the workshop, we will dive into the world of knitwear photography. You will learn about light and composition, how to create a picture that tells a story. We will go through basic camera settings and how to bring out the best of your photos through post processing. We will also leave time for hands-on practice and discussion. Open to photographers of all levels. Please bring a camera (mirrorless, DSLR or phone) with you.
79,00 EUR