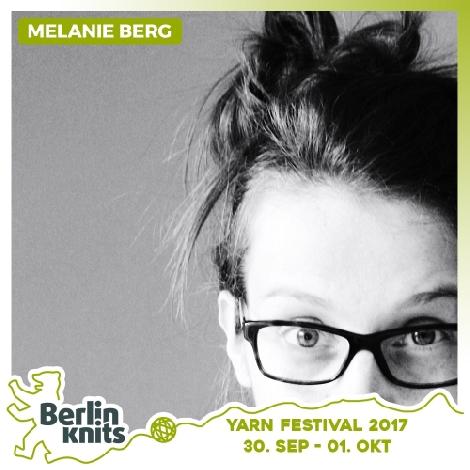 Keine Angst vor verkürzten Reihen
Ticket, Melanie Berg

YOUR WORKSHOP TICKETS INCLUDES A WEEKEND PASS => FREE ADMISSION ON SATURDAY AND SUNDAY TO BERLIN KNITS

Sprache/language: deutsch/german

SUNDAY, October 1st 2017, 13.30 -16.30 h


Hast Du verkürzte Reihen bislang vermieden, weil Dir das irgendwie zu kompliziert war? Dann wird es Zeit, diese Stricktechnik endlich einmal auszuprobieren!
In diesem Worklshop lernst Du verschiedene Techniken, um mit verkürzten Reihen zu arbeiten und die jeweiligen Vor- und Nachteile. Ich zeige Dir, wieso verkürzte Reihen eine so mächtige Technik sind und führe Dich sicher an den "Stolpersteinen" vorbei.
Nach diesem Kurs kennst Du deutsche und japanische verkürzte Reihen, die w&w (wickeln & wenden) Technik und andere, und Du bist bereit, sie in Deinem nächsten Projekt einzusetzen.
Vorkenntnisse: Grundlegende Strickkenntnisse
Bitte bringt Stricknadeln und etwas Wolle zum Ausprobieren mit!




89,00 EUR