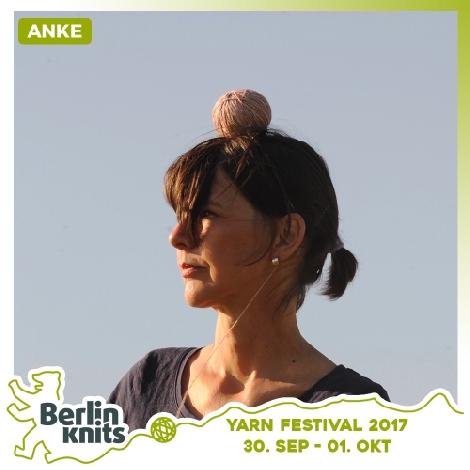 Contiguous
Ticket, Ankestrick

YOUR WORKSHOP TICKETS INCLUDES A WEEKEND PASS! FREE ADMISSION ON SATURDAY AND SUNDAY TO BERLIN KNITS

SATURDAY, September 30th 2017, 14.00 bis 17.00 h

Sprache/language: Deutsch/german

Einführung in die contiguous Schulter Technik.
Die contiguous Methode (contiguous: fortlaufend, zusammenhängend) wurde von Susie Myers entwickelt und ist eine Technik, die es erlaubt Schulter und Armkugel eines Pullis oder Jacke von oben nach unten in einem Stück zu stricken.

Doch wie wende ich diese Technik an?
Wie wähle ich meine Größe?
Wo messe ich die Schultern?
Wie passe ich meine Größe an?

Ich bin großer Fan dieser Methode und den tollen Möglichkeiten, die sie eröffnet. So habe ich verschiedene weitere Möglichkeiten entwickelt, z.B. die slanted contiguous Schulter (schräge Schulter) oder die dropped contiguous Schulter (fallende Schulter), die ich vorstellen möchte und die wir gemeinsam ausprobieren.
Und vielleicht gibt es dann weitere von euch ;)
Bitte mitbringen: Garn und passende Rundstricknadel, Maschenmarkierer / Notizblock und Stift.
79,00 EUR