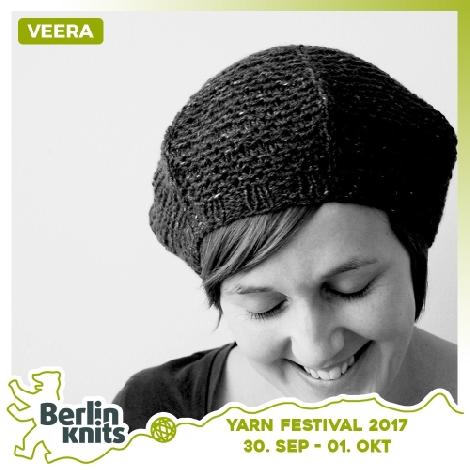 Colorplay
Ticket, Veera

YOUR WORKSHOP TICKETS INCLUDES A WEEKEND PASS! FREE ADMISSION ON SATURDAY AND SUNDAY TO BERLIN KNITS

SONNTAG, October 1st, 10.00 to 13.00 h

Sprache/language: Englisch/english

Choose a color, two or three, and see, where they take you ! This workshop focuses on color in knitting: What to expect from certain colors, which colors to pair, and what to choose to begin with. Inspire your imagination and choose colours with confidence !
This workshop addresses basic color theory in an easy way while making it interesting for all level of knitters. Hopefully this class makes choosing colors for your knitting even more fun !

Materials needed:
Bring a small selection of yarn in 3-6 colors (small leftover skeins are perfect) and circular needle to go with your yarns.
79,00 EUR