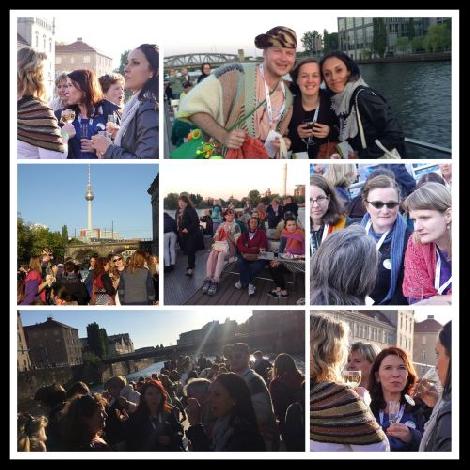 Berlin Knits Celebrity Knitting Cruise
Ticket
Pre-sale has enden - if you are interested, pls send an eMail to info@berlinknits.berlin.
On Saturday, September 30th we start a very special SightSeeing Tour, our "Berlin Knits Celebrity Knitting Cruise"! We chartered a boat which leaves at 7.30 pm cruising along the river Spree through the heart of Berlin for three hours. We will pass many of Berlins famous sights like Reichstagsgebäude, Bundestag or Warschauer Brücke. And while we enjoy this cruise we will have a Dinner Buffet plus free drinks and beverages. And guess who else will join us ? Well there is not only you and many fellow knitters on board, also our Top-Designers will be there ! Enjoy Berlin in this very special way together with: Joji Locatelli, Veera Välimäki, Rililie, Isabell Krämer, Melanie Berg, Ankestrick, Susanne Sommer, Hanna Maciejewska, Nicolor, Yarnissima, Asa Tricosa and Jonna & Sini, the brains behind the Laine Magazine
On the pic there are impressions of our Berlin Knits 2015 Cruise.
79,00 EUR