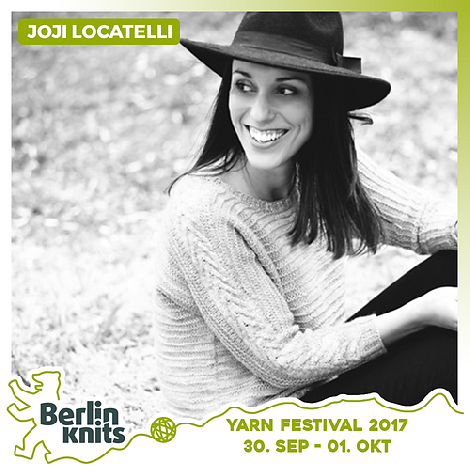 Design your own crescent shawl
Ticket, Joji Locatelli

DAS WORKSHOPTICKET BEINHALTET EIN WOCHENENDTICKET! MIT KAUF DES WORKSHOPTICKETS HAST DU FREIEN EINTRITT AM SAMSTAG UND AM SONNTAG ZU BERLIN KNITS

SONNTAG, 01. Oktober 10.00 bis 13.00 Uhr

Sprache/language: Englisch/english

The way these shawls are constructed is easier than most people think, and you can achieve really amazing finished objects.
In this class we'll see in depth what different basic constructions you can use, and we'll also talk about:
How different yarns behave when worked up in a crescent shawl.
How to include lace patterns in your design
How to use short rows to play around
How to handle different colors
How to block your shawls
At the end of this class we'll discuss briefly how to write instructions for all these steps and turn them into a good shawl pattern.
89,00 EUR